Bring Alternate Route Coffee with you to your next event!
Our mobile coffee cart is the perfect addition for your event. It is approximately 6 ft long and ideal for both indoor or smaller outdoor events (summer only). The mobile coffee cart is fully certified by Alberta Health Services for serving coffee as a stand alone unit.
We are pleased to offer a full espresso menu, drip coffee and cold brew (seasonal). Due to power requirements not all offerings may be available at the same time.
Rental costs start from $250 and up. Please inquire below for exact pricing and availability.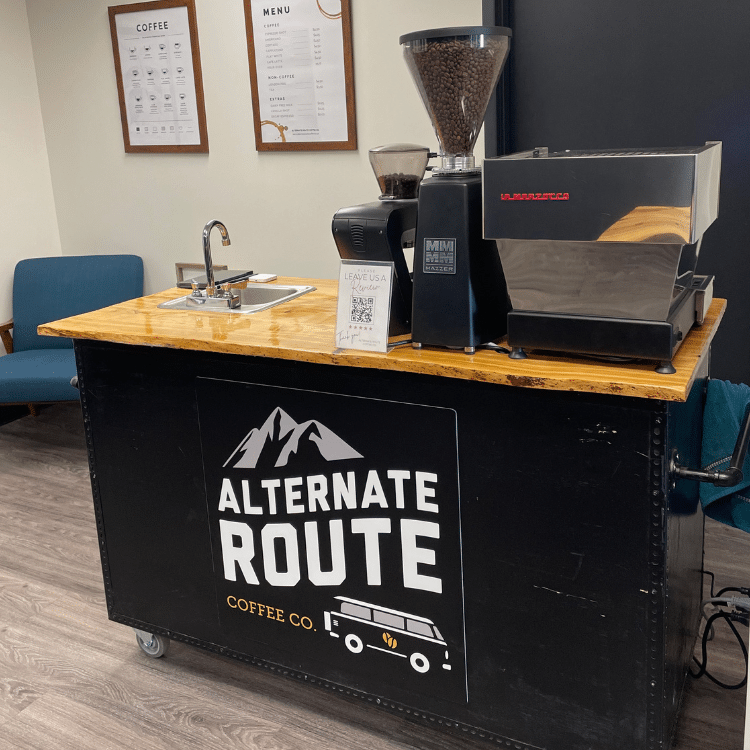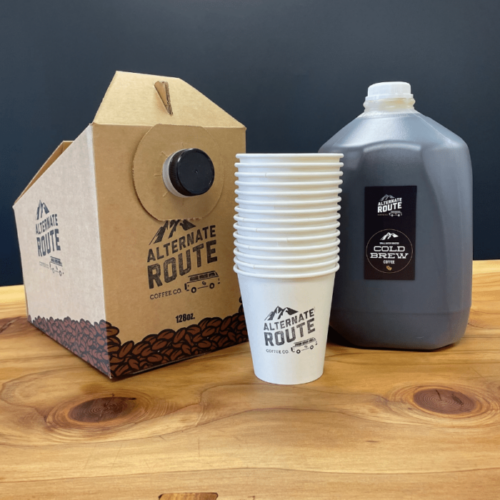 We are pleased to offer a brand new To-Go Menu for you to enjoy. Have specialty, fresh roasted coffee at all your meetings or get togethers.
The To-Go Menu is available Monday – Thursday. Exceptions may apply. Please allow for ample ordering time (min 2 business days) & note that delivery is not included.
Cups, stir sticks, cream and sugar are included with the Coffee Boxes.
Cups are included with the Cold Brew and Iced Fruit Tea
Use the form below to inquire about pricing and to place an order.
Please use the form below to inquire about booking our coffee cart or ordering coffee to-go. Once submitted, a member of our team will follow up with you directly.